This is BaZi(Destiny) for Datuk Seri Najib based on his date of birth, July 23, 1953.
Year Pillar 年柱 : Gui Si 癸巳 Soft Water Snake 
Month Pillar 月柱 : Ji Wei 己未 Soft Earth Goat 
Day Pillar 日柱 : Yi Hai 乙亥 Soft Wood Boar 
Time Pillar 时柱 : ???
Luck Pillar(Cycle) 大运 : Gui Cou 癸丑 Soft Water Cow (22 Oct 2008 – 21 Oct 2018)
Since BaZi is based on 4 Pillars (Year/Month/Day/Time) of Birth, and there is no information for his birth time, hence the accuracy is limited to 3/4 x 100% = 75%.
However, based on 75%, what does this tell?
First of all, by Chinese Animal Zodiac, Datuk Seri Najib Razak is classified as Snake, or  Soft Water Snake to be more specific. Water Snake lives in swampy habitat with high patience and calmness. His strength is the power of his self-restraint and ability to think twice before action. This has been helping him gone thru so many crisis. A water snake could always take its sweet time and cooling swampy habitat to observe its enemies from far away.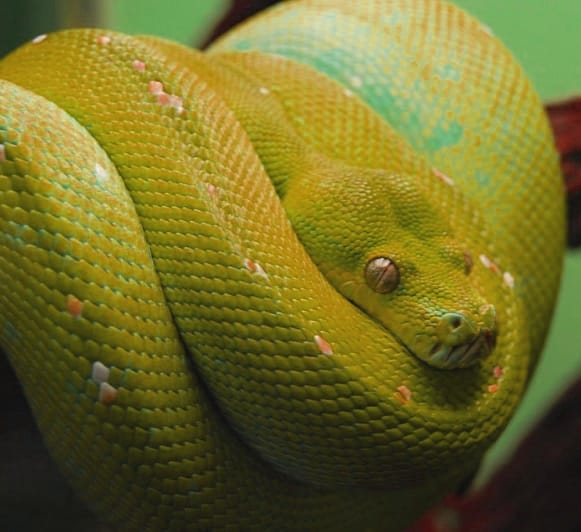 Secondly, his month pillar, Soft Earth Goat. His EQ is soft and this enables him to be  a good listener to others  like a "Sinless" Goat. This empowers him to be seen as a "scapegoat" to his advantages.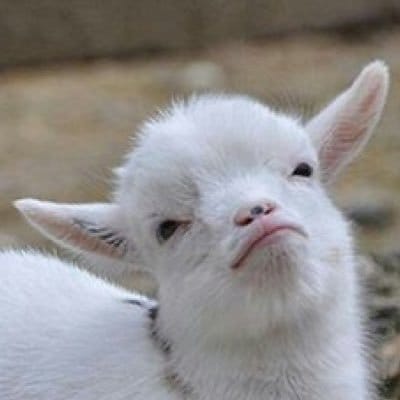 Thirdly, his day pillar tells that he is a soft wood (bush/shrub) or flower.  Soft wood(shrub) is flexible and could bend to the right and to the left when  he encounters the Political Tsunami or Political Tornado. Meaning to say, he is highly pragmatic and constantly dynamic in response to any changes out there.
He is as charming as flower. Characteristic of flower enables him to portrait himself with agreeable, good-looking, pleasant, adorable and likable even though facing with tons of criticism.
From these 3 points, where 3 Pillars are under characteristic of SOFT , PATIENT, CALM, PRAGMATIC & DYNAMIC.
 乙木未月:润土滋木,八字喜用癸水,癸水透干,大富大贵。
There is sprinkle water in his BaZi (at Yearly Pillar) to mesmerize and nurture the flower(at Day Pillar), himself becomes booming / flourishing. This sets his prosperous foundation and successful career癸水透干,大富大贵。
Nevertheless, he has entered current Luck Pillar, Gui Cou 癸丑 Soft Water Cow (22 Oct 2008 – 21 Oct 2018). 
This Luck Pillar is making him powerful and pushing him to the peak. Let us recall what had happened to him once Datuk Seri Najib Razak has entered into current Luck Pillar Soft Water Cow since 22 Oct 2008?
The MOST significant achievement Datuk Seri Najib Razak has once he had entered into New Luck Pillar after 22 Oct 2008 , was none other than that he becomes Prime Minister of Malaysia.
He was sworn in to the position on 3 April 2009 to succeed Tun Abdullah Ahmad Badawi; a time frame of LESS THAN 6 months from the entrance of New Luck Pillar(Cycle) since 22 Oct 2008 – 21 Oct 2018. 
His premiership achievement is Inline and Consistent with the projection of his New Luck Pillar(Cycle).
Taking note about the formation of 1MDB was on year 2008 is an added information for you to understand Datuk Seri Najib BaZi closely. It is very close to his existing Luck Pillar ( Oct 2008 – Oct 2018). Does it co-relate to his existing Luck Pillar? 
If this is consistent with the BaZi theory, then what does the BaZi predict for his future? Since we do not know his time of birth( we miss out 25% of accuracy); hence we could not calculate preciously, but the basic outline is still possible to be traced as below :
He is going to face a drastic LUCK turbulent and fluctuation around 21 Oct 2018; in conjunction to the Change of Luck Cycle(for every 10 years).
The scenario of New Up-Coming Luck Cycle (22 Oct 2018 – 21 Oct 2028) will be

Much LESS Powerful

compared to current Luck Pillar(Cycle); although is considerably powerful.
How can he utilize the power and potential of existing Luck Pillar, Soft Water Cow (21 Oct 2008 – 22 Oct 2018)?
Firstly, Soft Water Cow could be broken into more details for closer understanding. Cow is Earth in 5 elements. There are 3 hidden qualities inside of the cow animal sign, namely

Mud 己土, Sprinkle Water癸水 and Gold辛金

.
 Coincidentally, when these 3 hidden qualities are blended together, then, the mud blend with water becomes

muddy water

.
 When the gold money comes into the picture and mix up with muddy water, it transforms itself into

swampy gold mine

in the surrounding of clay, wet soil and mud.
Does the combination of Mud + Water + Gold indicate Muddy Money or Corruption?
It could be or could NOT be.
Although the muddy situation has cost Datuk Seri Najib with a lot of defamations and allegations with disrespectfulness, just as how a muddy condition could spoil the charm of a flower(Najib Day Master); yet, he has NO problem to stay STRONG and POWERFUL up to Oct 2018.
Since the condition of existing Luck Pillar(Cycle) is  swampy and muddy, hence he can easily tap into the power and tactics of Patient, Cool, Calm, Pretentiousness, "Wait & See" Strategy, Inaction,  Inactivity; exactly like a

 hiding SNAKE

in a swampy wet land. This is the power and quality of  a SNAKE that win over one battle after another. This strategy is highly effective till Oct 2018.
The power of swampy area is that it is FULL of terrible hidden traps. Datuk Seri Najib is empowered by swampy traps and these make a situation in which his political enemies are transparently and risk-fully exposed to be conquered by surprise attack.
The More the Muddy the Pond is; the SAFER Datuk Seri Najib will be.
 Must the Pond be Stirred up to be MORE muddy or Add in More Mud into the Pond for further advantages?  Nobody knows but somebody knew.
Meaning to say, Datuk Seri Najib is SAFE as long as he stay within the "swampy" protection; or till

2018

.
Datuk Seri Najib Razak does not have to take any drastic reaction to his defamations and allegations. Because he is well protected from any attempt to remove him from power(

up to Oct 2018

), but all his attackers and accusers will be

"eaten"

up by the swampy pond(as in the picture above) easily when they come to "near" to him.
Click here for previous analysis  http://www.mastersoon.com/2015/05/19/decode-najib-razak-destiny-ii/
Stay Tuned for More Information.
Profile of Master Soon
Having completed years of research in the "unknown, untold and unconventional",Master Soon, shares meaningful insights on"How to redesign & reinvent your luck". His method on "Destiny Reinvention" to corporate level on top of social strata until personal level at various segments of the public has touched  many souls.
 His proven UNknown "destiny make over" method has won him fame & clients in China, India, Malaysia, Thailand, Singapore, Hong Kong, Macau, Taiwan & Switzerland. 
" Metaphysical Destiny Revivalism" is his blissful psyche power.
"Metaphysical Luck Renewal" is his unconventional motto.
"Destiny Victory" is his audiences' satisfaction.
Master Soon has completed more than 20 years in researching the established and esoteric facets of Chinese metaphysics and mind strategies, plus unorthodox patterns of Destiny Reinventing method.
and has years to his name, specializing in business feng shui consultation apart from being an adviser in enlightening and inspiring using his Untold Chinese metaphysics. He has also been invited by corporationsin Malaysia, Singapore, Switzerland, India, Thailand, Hong Kong and China to share his knowledge. Some of his past seminars include topics on
Riding the Horse Year of 2014

Unknown yet  Effective Feng Shui Secrets
Unknown Monetary Zone
Untold Treasure Belt
Unorthodox  Way of Destiny Re-design
Untold Secrets of Luck Re-direction

Property Feng Shui for Investors,

Property Projection by Yijing Prediction

Corporate Feng Shui for Top Management

Lantern Festival Long Term Money




 His proven unconventional method in luck design is effective, striking and impressive.

 Contact: master@mastersoon.com or call 6012 560 3333