This is a case study for SOHO office. It is a double storey converted office. During the feng shui audit, many issues have been raised up for improvement in term of productivity, sales, marketing, financial strength etc…
Today, I would like to share 2 of the key issues out from our 2 hour lengthy discussion. (other issues are not open for viewing)
WALL CLOCK

WORK PRODUCTIVITY.
An American Style of wall clock was found in the office wall. However, the wall is hidden from the open view of reception area. It was hanged at a narrow corridor. This is typically wrong in term of office feng shui.
Negative Outcome from Wall Clock Design
You could find "

DREAM SHOP

" in the wall clock as above.  I told the boss that the office is "DREAM Land" to the staff and your business condition is in a

Dreaming Condition, No Productivity

.
The 2 ladies are back to back walking to opposite direction means there is no internal solidarity in the workforce.
The missing Digit of ALL except "12" and "6" mean

ZI WU MAO YOU

子午卯酉

. In lay man term it means Womanizing and Romanticizing.
Prominent number of

"12" and "6"

means dominant sexual attraction.
Moreover, the icons of both ladies in the wall clock are confident yet arrogant. They do not reflect the corporate image of productivity and team spirit. They spirit of 2 walking ladies is

pleasure-seeking

and

hedonistic.

It goes again spirit of corporate.
Without hesitation, the boss instantly reacted by taking away the WALL CLOCK.
After taking down the wall clock, the boss asked for further explanation on the wall clock.

Office Feng Shui By Master Soon
 I continued the conversation by referring to picture above and said: " the lady is enjoying tea break. It is consumerism with hedonism. These totally go against your corporate mission. Moreover, since this is SOHO, it does reflect your ROMANCE condition……
His facial expression and determination told the thousand words……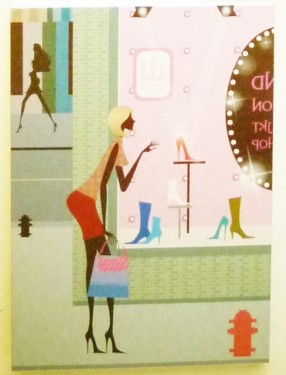 Pictorial Feng Shui by Master Soon
 Man, no matter how rich and successful you are, if your world is surrounded by hedonistic person, your fortune has gone by 50%.
And , pictures , are always a reflection on your actual life.
Get Your Feng Shui Advice & Change Your Luck !
Profile of Master Soon
Having completed years of research in the "unknown, untold and unconventional", Master Soon, shares meaningful insights on "How to redesign & reinvent your luck". His method on "Destiny Reinvention" to corporate level on top of social strata until personal level at various segments of the public has touched many souls.
His proven UNknown "destiny make over"  method has won him fame & clients in China, India, Malaysia, Thailand, Singapore, Hong Kong, Macau, Taiwan & Switzerland. 
"Luck Revivalism" is his blissful psyche power.
"Luck Renewal" is his unconventional motto.
"Destiny Victory" is his audiences' satisfaction.
Master Soon has completed more than 20 years in researching the established and esoteric facets of Chinese metaphysics and mind strategies, plus unorthodox patterns of Destiny Reinventing method.
and has years to his name, specializing in business feng shui consultation apart from being an adviser in enlightening and inspiring using his Untold Chinese metaphysics. He has also been invited by corporations in Malaysia, Singapore, Switzerland, India, Thailand, Hong Kong and China to share his knowledge. Some of his past seminars include topics on
Riding the Horse Year of 2014

Unknown yet  Effective Feng Shui Secrets
Unknown Monetary Zone
Untold Treasure Belt
Unorthodox  Way of Destiny Re-design
Untold Secrets of Luck Re-direction

Property Feng Shui for Investors,

Property Projection by Yijing Prediction

Corporate Feng Shui for Top Management

Lantern Festival Long Term Money
 His proven unconventional method in luck design is effective, striking and impressive.
Contact: master@mastersoon.com or call 6012 560 3333