——————————————————————————————
2014年7月26日《有情天地 乾坤风水》课程
日期:26/ 07 / 2014(星期六)
时间:10am – 5pm
地点:YMCA Penang
小标题
 

乾坤有玄机,开启乾坤 人生从此大改变。

 地理乾坤何在?人道乾坤可在? 家居风水何在? 贵人乾坤何在?

 天地有情;生生不息。 生机勃勃 命运大不同

 乾坤有情, 有情乾坤,开启乾坤,就是开天辟地,康庄大道为你开。

 风水天地;天地风水。人间命运取决于天地乾坤。何谓天地乾坤?

有天有地 好风水 ;有乾有坤 转命运

有情有义 贵人助; 有仁有爱 人生多美好  
小纲要
乾坤的实际效用和能量解说

实际运用风水乾坤、操盘自己的运势

打开风水乾坤之门三步曲

乾坤的实际效用运用
 课程重点: 
家庭运势

事业运势

钱财运势

增加贵人运
  撮要:   
乾坤即父母;父母即乾坤

情义即乾坤;无情无义不成乾坤
首次出席上课者 特别获赠价值不菲的精美风水画
有兴趣参加者,欲知详情请联系

Mr. Ong

, 手机 :

6012 – 420 3046

或电邮箱 :

ongjh2@yahoo.com
—————————————————————————————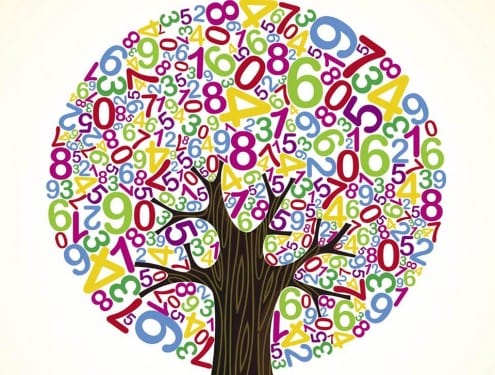 《 神奇号码能量大解密! 》课程
日期 :2014年 4月 12日
时间:下午2点 – 6点
地点 :YMCA Penang
通过IC 身份证号码,看清庐山真面目,可以预测先天的条件,让您了解每个人的优点并加以发挥改造. 算一算他的Mobile 手机号码知道他的人品操守,可以预测后天的情况. 恰当善用易术之玄机,妙算号码里的隐藏讯息,揭开号码之理,达到预测对方的强点与弱点,让您加以利用发挥在职场!…
《IC no + mobile no》
可以测个人目前人缘运
《IC no + office no 》
可以测打工工作运
《IC no + home no 》
可以测个人家庭运
《IC no + mobile no + office no 》
可以测事业运 还有可以测号码桃花运,情侣搭配运密码等等。。。。。
Mobile number 手机号码 对应易经八卦,教你利用密码
1. 引爆你的正财运
2. 增加你的偏财运
3. 开拓你的事业运  …
4. 提升你的贵人运
5. 增强你的桃花运
IC number身份证号码 对应个人性格显现
1. 特长运用
2. 内涵意义
3. 潜能开发
4. 玄机发挥
Car Plate number汽车号码 对应个人事业发挥
1.  4个号码比较好的原因何在
2.  单数的吉凶原理
3  如何善加配对汽车号码
详情请游览 :https://www.facebook.com/events/817871311574689/
或联系 手机 :Mr Ong  012 –  420 3046 或 Weely  012 423 9013
——————————————————————————————————
It is mind blowing workshop to expand your knowledge beyond ordinary understanding.
Extraordinary tactic & techniques for Extraordinary Luck Changing.
Register your seat NOW!      Email : master@mastersoon.com
有兴趣者,可以电邮

master@mastersoon.com


Master Soon
email : master@mastersoon.com


Mobile : +6012 560 3333
All workshops will be conducted in Mandarin, except 2 courses for Supercharge Module A & Supercharge Module B.  The place will be in YMCA Penang.
以下的课程除了  Supercharge B 是英语教学之外; 其他的一律以中文教学。 地点是 马来西亚槟城中路YMCA
Master Soon Time Table May&June 2013(C)bb
If you need to download timetable, kindly click PDF as below
If you need further details , kindly contact and email  master@mastersoon.com.
Master Soon
email : master@mastersoon.com

Mobile : +6012 560 3333

Date :

14 April 2013 ( Sun)
Time :

10:30am – 5:30pm
Venue :

YMCA Penang
Email : master@mastersoon.com
Module

Contents

Module A




Unlock The Truth of Money




One Day

Why Most of Modern Motivation Methods Fail to Change Your Luck.
Why Modern Positive Thinking Method Only Brings Short Term RESULT.
Why Many Asian Successful Businessmen Are Spiritual Oriented.
Why Successful Families Share Certain Asiatic Habits and Values.
Why Most of Top Successful Asians in Life, Family and Business Are Mostly Maintaining Their Asiatic Mindset and Life Style?

What are Asian Middle Class Capabilities & How to Release Them
The Basic Truth of Asian Middle Class Success
Why Asian Middle Class Faces Financial Crisis during 30s-50s Years Old
The Blockages of Success and How to Overcome
Systematic & Practical Steps Of Success From Middle Class Perspective

In Order to Shoot the Problems Above, The Solutions Are As Below

Asiatic Family Values Which Build The Foundations of Success
Problems & Solutions With Modern Asians Middle Class
The Personal Hidden Secrets and Truth for Money
How to Read Your Own Destiny as A Luck Boosting Starter
How to Read Others by Simple Face Reading to Know True Faces
How to Boost Your Luck By Feng Shui

Therefore, This Workshop Covers

Asiatic Successful Life Principles & Family Values
Asiatic Social Networking Significance
Essence of Asian Spiritual Rules of Success
Utilization of Triumvirate System As Luck Booster
Untold Secrets of Successful Businessmen and Families
Uncover The Very Essential Truths of Asian Metaphysics
Proven Yin Yang & Five Elements Practical Techniques
Proven Application of Later Heaven Bagua
Proven Bagua Feng Shui as Money Activation Starter
Metaphysical Truths of 10 Heavenly Stems & 12 Earthly Branches
Proven Face Reading Techniques at First Glance
Increasing Possibilities and Probabilities of Luck Changing
Methodology & Operandi Mode of Luck Changing
For further information why you should register for this course as mentioned above, you may click this,
http://www.mastersoon.com/2012/09/14/the-reality-of-prosperity-1/
Master Soon
email : master@mastersoon.com

Mobile : +6012 560 3333
"SUPERCHARGE Your Career With Real FENG SHUI" WORKSHOPS are specially designed by myself after many years of fieldwork experience to commercial, residential and personal consultations.
Below Attached files are meant for course content.
Experience and field works in various cities in China, Hong Kong, India, Thailand, Singapore and Indonesia have revealed and told me many secrets and realities which never told and described in either modern books or even ancient classics. There are certain success principles and rules of how
Asians
climb up the ladder of corporate/career/business which are totally against the western concepts like "Positive Thinking Motivation", " Modern Management", " IQ" or "EQ"….
Vast exposure to Asians businessmen and their families in China, India, Singapore, Malaysia and Indonesia has helped me to construct a very different ideas and concept of
Successful Life Principles In Asiatic Culture Context,

b

asely on my observations, experience, sincere sharing from Successful Asian businessmen.
REAL Feng Shui
that I have proclaimed since 2009 in my blog, is in fact a combinations of Classical Feng Shui (San Yuan + San He), Asiatic Spiritualism( covers certain principality of monotheism and polytheism), Chinese Astrology, Yijing, Biblical principle, Quranic principle, Vedic rules, Daoistic rules, and Buddhistic teachings, Chinese metaphysics, Chinese White & Black Magics, Shamanism, Chinese Traditional Medicine, Accupunture and etc…..
I had gone through a very traditional way of FENG SHUI training in Malaysia and China back in 1990s, which I had spent time in jungle for tracking Dragon Vein….. San Yuan School of Thoughts and San He School of Thoughts I had settled long long time ago.
The reasons I have many cultural traits and colours firstly due to my tertiary training in Anthropology and Sociology at National University of Malaysia back in 1990s… I was trained in such an openness during my 4 years of life in University. Besides, I stay and brought up in Penang, Malaysia, a city of multiculturalism (Islam, Christian, Hindu, Buddhism, Daoism and Sikhism). Since I was very small, learning from Christian pastors, Catholic fathers, Islamic Ulama, Daoist, Monks were very common.
However, before 2013, I never reveal my background(multi-culturalism) due to the market acceptability. The industry of feng shui was too crazy and lost in the ocean of rigid formulas, fixed formulations and market driven feng shui courses. Students lost their minds due to commercialization and seducing marketing tools before 2013.
After 21 Dec 2012, the world starts to think beyond formulations. The populations start to evaluate their life from non- material perspectives. Today, many feng shui enthusiasts have realized that they have been cheated by FORMULA based feng shui. However, sadly to say, many feng shui practitioners are aware of feng shui formula's limitations, yet, due to vested interests, many feng shui practitioners choose to keep quiet and silent as long as the mass are kept in the dark.
Brothers and Sisters, I am a NON-Commercial feng shui master who purely rely on words of mouth for my services. This is the principle told by my master before he passed away many years ago; and I uphold until today. There is no 100% POWER of feng shui, yet, there is only 33.33% POWER of feng shui in changing your luck. This is because feng shui is only 1 of 3 factors disturb your luck on earth, besides Humantics ( Actions of Human like preventive actions or curative actions) and Cosmantics ( one's pre-destiny like BAZI)
Feng shui is NOT science, although it is
scientistic
. Yet, Feng Shui is not
Scientific
. Those who claims that feng shui is science only shows his ignorance about feng shui and LUCK Changing Methodology. Your life and walk of life on this planet earth are not either scientific at all. Some one is luckier than you and at the same, you are much luckier than the others. In this case, science is totally pointless and hopeless in explaining why such social inequalities exist through out the whole world in every layer of societies.
Similarly, Western Style of motivation courses like "Positive Thinking Mindset". Many Asians learned these from attending courses and tried to copy and to repeat those success cases they have learned from "air-cond" hotel ballrooms. When they tried to copy those successes / role models; after a months/ one or two years they found out that SUCCESS is NOT imitable.
Of course Success
is NOT imitable
because the principle of life is : LIFE is
UNIQUE
and every outcome of individual also is Unique and Special….. Nothing is the same…. Even the Twin is Not the same…. Because Nothingness is mutually Exclusive… and simultaneously; Exclusiveness is also mutually meant for Somethingness…. This is basic Yijing principle…. If you could not  understand at this points, it simply means that you do not UNDERSTAND Yijing.; as simple as that. You are totally out from Yijing context if you could understand this statement.
Let me tell you, Asians are living in Asia which is very different from Western Vibration and Metaphysical Spectrum. Asians are biologically, physically, emotionally, mentally, socially, politically, ethically …. and many ….. different from the West.
Asians are living in a magnetic field which is very different from the West….. The West is experiencing their downturn after 500 years of world domination…… especially after 911…. You are methodologically wrong and metaphysically weak simply by adopting the Western Style of LUCK changing….. The West has long lost their metaphysical wisdom after Christiandom be established in 4th century by burning and rejecting many valuable Western metaphysics….. This is historical fact….
In these series of Workshops, I am going to show you the contents of another 33.33% in Humantics and last part of 33.33 % of Cosmantics (pre-destiny)…… Some would say that Man could only optimally control 66.66% ( built up by Humantics and Geomantics-which is feng shui)…. However, I do have a different opinion and I keep it here but would reveal it to the participants of these series…..
If you are from middle class, middle income group, or someone who is looking to advance your career and change your luck… Then… this is your golden opportunity…
You could write in to email : master@mastersoon.com for further information or clarifications.
Master Soon
email : master@mastersoon.com

Mobile : +6012 560 3333
玄空大卦 XKDG
Date :14-15 July 2012 ( Sat &Sun)
________________________________________
易经高级 – 地门盘
日期:2012年6月09-10日( Sat &Sun)
易卦名片学 和 梅花易数 2+1课程
以易卦为根据将名片分八卦九宫配名字生肖论运程,再分天人地配生肖论事业运. 生肖论三合六合、刑、害、冲、配姓+名字. 以易卦之〈理数象〉为依归.以易理来断名片吉凶. 以易数论好坏.以易象来测现在与未来. 综合[名字+名片+生肖] 设计开运名片. 本课程教您以易卦推算客户心理,如何通过他们的名片里的信息达到销售目的.物物一太极,一物有一象,一象有一数,一数有一理,层层推理,真理一一打开,让您掌握对方,见机下手达到销售目的. 更有名片桃花运、名片人缘运、名片催财运、名片事业运等等等…….
级别

课本

第一册 :谈爻论象预测法

谈爻论象预测法
易经应用法
易学的五大原理
六画卦
八卦取象歌
八卦次序
上下经卦名次序歌
分宫卦象次序
先天八卦图
后天八卦图

第三册 :体用分析法

第二册 :一贯之起卦法

易学问题反思
源头活水与正本清源
系《易》以求一以贯之
易经六爻学
周易的卦与爻
起卦法

第四册 :本卦、互卦、变卦
_____________________________________
《道统》课程 一、二、三讲
重点:何谓《道统》、其源流、重要性、其涵盖领域. 为学〈符咒〉建立强大的基础功夫.
《单刀直入八卦预测法》课程
Date : 12 -18 Feb 2012 (Sun – Sat)
Time : 09:30am – 6:00pm
Venue : Guangzhou
Date : 10-11 March 2012 (Sat & Sun)
Time : 10:15am – 5:00pm
Venue : YMCA Penang, Room D & Conferance Room
Date : 17-18 March 2012 (Sat & Sun)
Time : 09:30am – 5:00pm
Venue : Meet at 9:30am for briefing, lobby of YMCA Penang
Date : 10 -11 December 2011 (Sat & Sun)
Time : 09:00am – 6:00pm
Content : KL Corporate Feng Shui Expedition and Metropolitan Expedition
Venue : Meet at Mid Valley, Kuala Lumpur
Date : 24 -26 December 2011 (Sat, Sun & Mon)
Time : 10:15am – 5:00pm
Content : San Yuan Water Dragon + San He Water Dragon + How to Apply
Venue : YMCA Penang, Room D & Conferance Room
Date : 31 Dec 2011 & 01 Jan 2012 (Sat & Sun)
Time : 10:15am – 5:00pm
Content : Yijing Psychic Abilities Exploration
Venue : YMCA Penang, Room D & Conferance Room
Date : 13 -19 Jan 2012 (Fri -Thurs)
Time : 10:15am – 5:00pm
Venue : YMCA Penang, Room D & Conferance Room
___________________________________________________________
Date : 10 – 15 OCT 2011 (Mon – Sat)
Time : 10:00am – 6:00 pm
Course : REAL Feng Shui Expedition in Southern China
Venue : Meet at Guanzhou Baiyun International Airport on 10 Oct 2011, 1pm
Date : 16 – 24 OCT 2011
Time : 10:00am – 6:00 pm
Course : REAL Feng Shui Expedition in Northern China
Venue : Meet in Beijing
A) Getting REAL Feng Shui Training (3 Days)
Date : 09 & 11 September 2011 (Friday to Sunday)
Time : 10:15am – 5:00 pm
Course : Effective & Proven Result Feng Shui Workshop
Venue : Penang, YMCA
Lunch : Will Be Provided
Medium : English
Who Should Join : Those who want to upgrade their finanicial Status and Better Position
Deposit : 30% non-refundable deposit upon confirmation
Date : 13 & 14 Aug 2011 (Saturday & Sunday)
Time : 10:15am – 5:45 pm
Course : Imperial Feng Shui Module TWO
Venue : Penang, YMCA
Lunch : Will Be Provided
Medium : English
Deposit : 30% non-refundable deposit upon confirmation
Date : 16th Sept 2011 (Friday)
Time : 10:15am – 5:45 pm
Course : Imperial Feng Shui Module THREE
Venue : Penang, YMCA
Lunch : Will Be Provided
Medium : Mandarin + English
Deposit : 30% non-refundable deposit upon confirmation
Date : 17 & 18 Sept 2011 (Saturday)
Time : 10:15am – 5:45 pm
Course : Bazi Module 1 & 2A
Venue : Penang, YMCA
Lunch : Will Be Provided
Medium : Purely Mandarin
Deposit : 30% non-refundable deposit upon confirmation