Archives for July 2021
《东方智慧》Oriental Wisdom – Master Soon
WhatsApp : +60125603333
电邮 Email: [email protected]




《东方智慧》Oriental Wisdom – Master Soon
WhatsApp : +60125603333
电邮 Email: [email protected]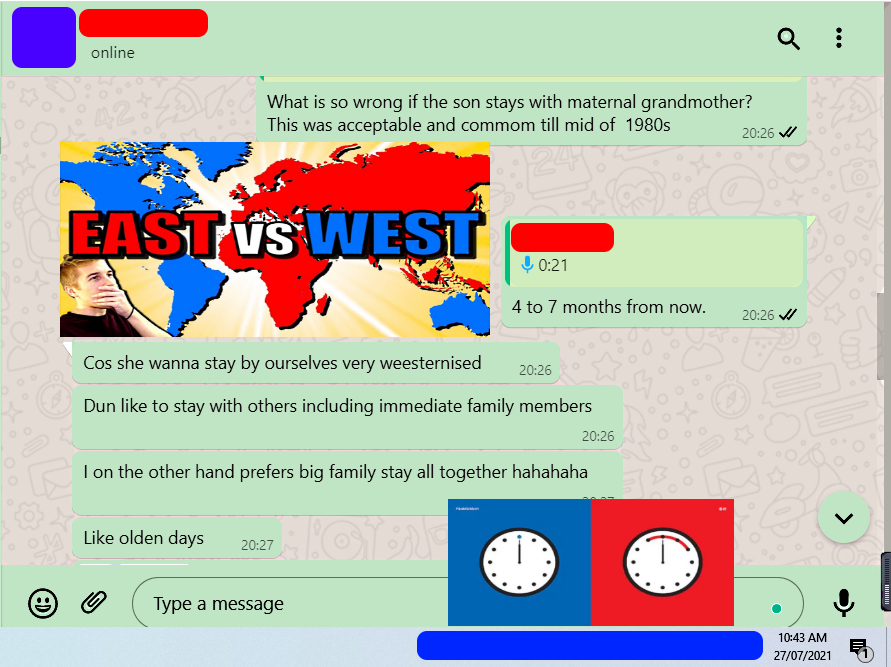 My job includes giving opinions on family values as well.
Because Malaysian Chinese from the professional background has no problem with MONEY.
They come to me for a second opinion on their

investments,
global trends,
future planning,
migration,
the balance of power, the shaping of new world order,
surviving the pandemic aftermath,
the outlook & perspective in the aftermath of the pandemics,
etc…. anything those professionals could imagine
anyway, I am an encyclopedia to them as long as consultation is a concern  

Yet, this is a piece of proof that 2 world systems operate in a Malaysian Chinese (MC) family:

Old Style – Asian family system
Modern Style – Western family systems

Let me cut it short as below:

Up to 2019, Malaysian Chinese (MC) families tend to adopt the Western way that only focuses on nuclear families.
A nuclear family, elementary family, or conjugal family is a family group consisting of parents and their children (one or more)
The extended family member is considered a private life/space intruder.
However, when Covid 19 strikes, the rise of China Vs the United States' weaknesses,
makes many MCs rethink the rebalancing of the global power. 
MCO imposed, making MCs cook at home and re-evaluate Westernized family values.
Covid 19 makes many MCs understand that MONEY cannot buy everything.
You have no one to rely on except your extended family members that you always keep a distance from due to so-called privacy, confidentiality, and ego.

Apart from the effect of the rise of China & Covid 19, the other factor causing MC to rethink family value is maturity after 40 years old. 
MCs spend their

golden age from 24- 40 years old

to earn a lot of money and enjoy their life in a western way for maximum personal & individual pleasure. 
However, when they have kids and almost settled down around 40 or 40+,

then they started to rethink about what is the correct way to go for their future and family.  

The couple above is in their early 40s. 
Sometimes the husband is more westernized, but this time was the wife.
There is a very confusing mixture of value systems in the MC family but it does not cut along

husband Vs wife

English speaking Vs speaking

professional Vs non-professional 

wealthy Vs non-wealthy 

The confusion is intensifying from 2020-2021 because

The rise of China 
Exposure of Weaknesses among Western Countries
Covid 19
MCO 

However, no matter how confusing is, but one thing is never confused.
That is MCs never accept

Islamic values

 as the way of life.
Does this set the possible racial disharmony in the future?
Why?
不管是西化 还是 中化, 大马华裔就是不要 伊斯兰化! 
Stay Tuned for more information
《东方智慧》Oriental Wisdom – Master Soon
WhatsApp : +60125603333
电邮 Email: [email protected]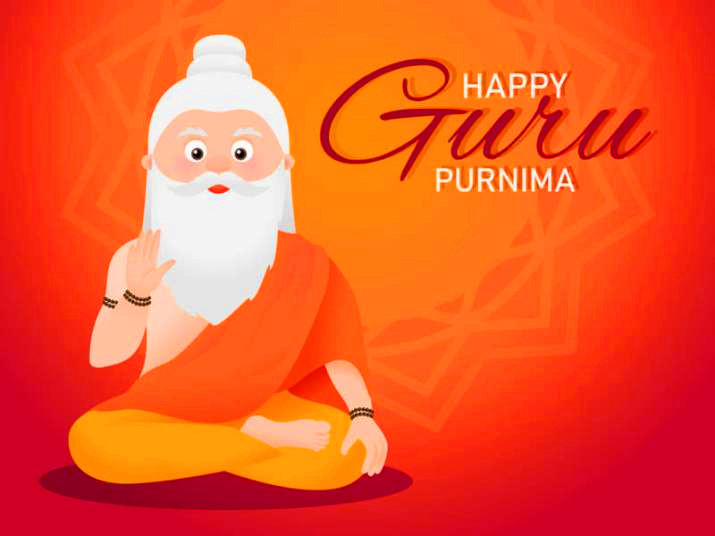 Every year this time I receive wishes from my old students from India.
I was traveling extensively in different parts of India back in years 2009 – 2011.
Guru Purnima is a tradition dedicated to all the spiritual and academic Gurus, who are evolved or enlightened humans, ready to share their wisdom. It is celebrated as a festival in India, Nepal, and Bhutan by Hindus, Jains, and Buddhists.
《东方智慧》Oriental Wisdom – Master Soon
WhatsApp : +60125603333
电邮 Email: [email protected]
Below are articles for those days when I was in India (2009-2011)
India Feng Shui – House Feng Shui of Honourable Lata Mangeshkar 印度风水 – 著名艺术家家居风水
Queen Rekha – Yesteryear Bollywood Beauty- A True Symbol of Xun Trigram 印度长青天后女藝人 彰顯《易經》巽卦風騷的誘惑之能量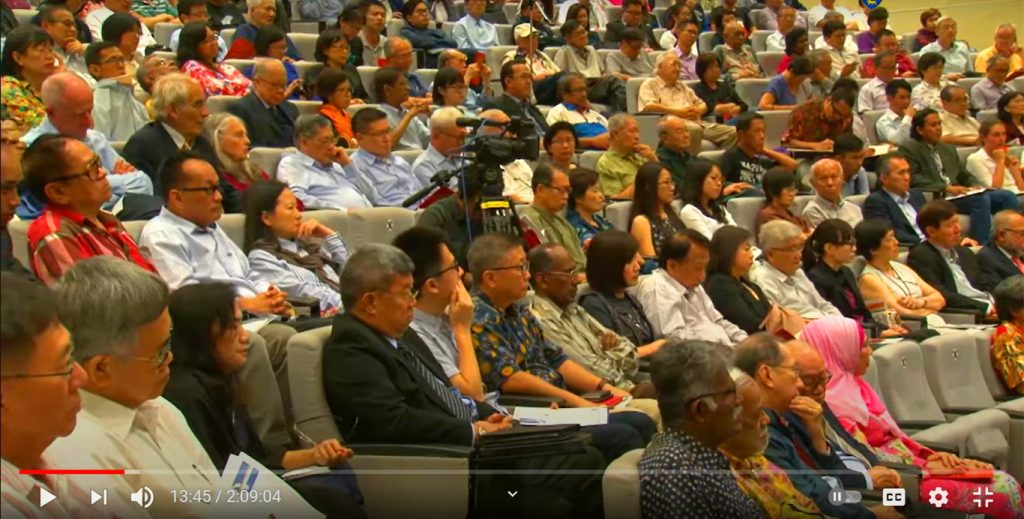 Comments quoted from " Ethnicity & Fertility Differentials in Peninsular Malaysia: Do Policies Matter?

"

by Pavalavalli Govindasamy & Julie Da Vanzo in Population And Development Review 18. No 2 (June 1992).
A few  hidden comments from the article are worthy of highlighting as below :

Malay had experienced the

LOWEST

Total Fertility Rate(TFR) through the late 1950s.
The Malay TFR was

a full child less than

that of the Chinese population and
more than

1.5 children less than

of Indians.
In the early 1960s, Chinese – Malay differential reversed,
In the late 1960s, Indian – Malay differential reversed
Since then, a higher Malay fertility rate has been maintained.

These were the scenario happened in the late 1950s – late 1960s.
Then the worse Malaysia's racial riot happened in 1969.
Fertility Rate:  total number of children that would be born to each woman
After 40 years later, this is the chart of fertility rate  by ethnic group for 2010 – 2019
Kindly be noted that the fertility rate for Malaysia Chinese(MC) are accordingly as below :

6.2 in 1958 
3.7 in 1987; 

2.1

in 2002;  (2.1 is replacement-level fertility rate / breakeven)
1.1 in

2018

1.1 in

2019

However, the average

total fertility rates in 2018  for the West

are as below:

European Union (EU-27) : 1.55

France: 1.88

Sweden: 1.76

Ireland: 1.75

United States: 1.73

Denmark: 1.73

Netherland: 1.57

Germany: 1.54

Portugal: 1.43

Italy: 1.27

Spain 1.23

Obviously, the fertility rate for Malaysian Chinese( 2018) is far below all developed countries listed above.
What does the rate tell you here? Simple statistics and you do know the answers.
However, I would like to highlight a few peculiar, strange and abnormal phenomena.
Malaysia is a developing country, yet ridiculously Malaysian Chinese(MC) design their family size FAR more advanced than developed countries as listed above.
 So that, each Malaysian Chinese(MC)has

a less parental duty and more personal time

for excitement and amusement.
Because Malaysian Chinese(MC) making use of discriminatory policies (since 1971) as an excuse for

late marriage, skipping marriage and stay single,

or not

having more children

for decades(commonly heard).
 MC blame discrimination excised by the Malaysian government for their super-advanced fertility rate( far more advanced than the west); but
MC has no guilt in condemning others unashamedly for the personal decisions on the fertility rate.
MC adopts Ostrich mentality(鸵鸟心态) by

reducing own population(thru fertility rate)

when facing open discriminatory policies implemented by Malay governance.
However, MC is still the most economic & financial advanced among the 3 ethnics because MOST of the middle-cost houses and luxurious properties are still owned by MC.
However, generally MC family prefers to limit themselves to 0 – 2 kids.
MC afford to buy lots of houses for investment, BUT investing to have more children is always the LAST option.
MC are highly aware that

they are going to lose out terribly in 1 to 2 generations

if fertility rate is super low in competitive & sensitive plural society, but keep doing so as long as

himself/herself could enjoy life as long as alive; to the fullest by cutting down fertility rate

.
Ensuring the future of the community as a whole

is not

the priority for individual MC.
The priority for MC is to earn more money for himself to buy more property and migrate to the western country, but ending up kowtowing to the White in the new place.

The advantaged economic & financial strength

that MC still have(although weaken decade by decade) are channeled for

material gain/investment/entertainment/relaxation/enjoyment/

; rather than  increase the number of their kids; hinting that
Personal feeling, personal achievement,  personal goal, personal perspective are vitally more important than the

MC community as a whole

.
Extremely low fertility rate at 1.1 compared to 1.55 of European Union, but living in the ocean of highly productive Malay Muslim ocean; is hinting one hidden message within   MC community :
How short-sighted, self-centered & selfish MC is ……..?
The chart above tells that Malaysian Chinese is the most aged population among 3 ethnics in Malaysia since 2015.
With the l

owest fertility

and the most aged population, the future for MC is not optimistic in the near future around 2025;
Although MC has been warned by both foreign experts and their national and local leaders, falling on deaf ears; due to self-centeredness, selfishness, and shortsightedness. 
Why did this happen?

Partly due to the dilution of Chinese traditional values

since the late 1980s on one hand, and the full swing of western values adoption on the other hand.
It is another strange scenario that MC adopt western values and systems in the middle of the Muslim ocean;

rather than

getting closer to Islamic values.
How do Malay Muslims perceive this scenario?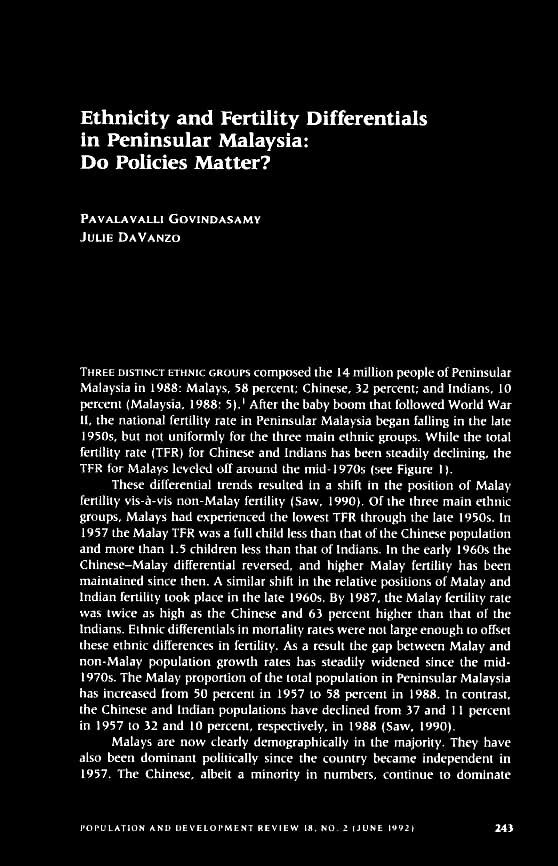 Stay Tuned for more information
《东方智慧》Oriental Wisdom – Master Soon
WhatsApp : +60125603333
电邮 Email: [email protected]




Quoted from Demography, Volume 23, Number 2 dated May 1986 by Charles Hirschman.
Warnings to Malaysian Chinese back in 1986 (35 years ago) in the article, were as below

Almost 60% drastic decline in Malaysian Chinese(MC)

Fertility rate

 from 6.5 in 1958 to 2.7 in 1983.
By the year 1983, each Malaysia Chinese woman gave birth to 2.7 babies
 While Malay experienced less fertility reduction by 23% decline

f

r

om  5.9 in 1958 to 4.5 in 1983.
By the year 1983, each Malay woman gave birth to 4.5 babies.

Surprisingly, it was interesting to note that Fertility Rate for MC(6.5%) was higher than of the Malay(5.9%)  back in 1958,
Although MC has been much more urbanized than Malay who was predominantly mostly staying in a rural area up to the mid-1980s.
This was in contrast with the contemporary sociological theory that suggests urbanization always producing lesser babies, yet relatively urbanzied MC produced MORE than his counterpart back in the year 1958.
The only explanation for this scenario is MC was very much holding to their traditional family value system –

BIG Family

back in the 1950s. 
However, family values & values towards family cum world view among MC changed drastically during the 1960s – 1980s consistently and eventually resulting in a drastic decline in Fertility rate.
While disadvantages of economic status and the rural area

did not stop Malay

from producing more babies.
By the Year 2019, the Fertility Rate for

Malay: 2.288

Chinese: 1.111

Indian: 1,198

Kindly be noted that

 

2.1

is the replacement fertility level.
Any community that her fertility rate falls below 2.1 is committing suicide in terms of culture, economics, and politics. 
This is how MC committed such suicidal acts since the 1960s – 1990s. 
By the year 2002, MC fell below 2.1, the replacement fertility level.
Although being warned by American experts back in the 1980s, yet, MC kept ignoring the message due to addiction for

personal & individual economic gain

. 
 The downfall of MC was set in the

1960

s in general or the

1980s in particular

. 
MC started to break free from their BIG family value and traditional value since the 1960s.
However, MC practically put her own community in BIG DANGER since the

late 1980s

thru individualism instead of collectivism, self-centeredness instead of generosity. 
From the late 1980s, MC launched full swing towards Westernization via the channels like MNC and foreign factories. 
They carry those western values home and break their family apart.  
Stay Tuned for more discussion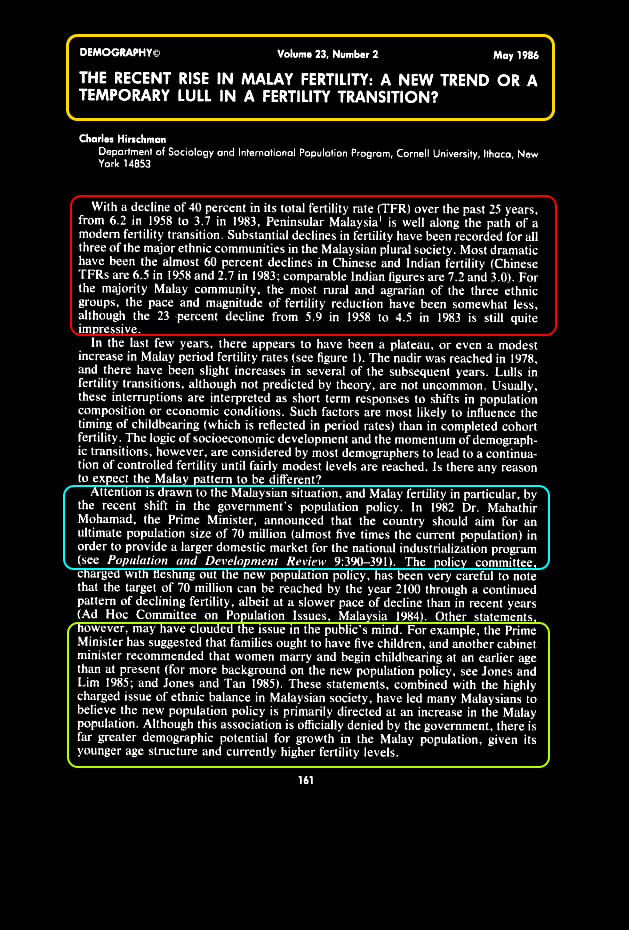 《东方智慧》Oriental Wisdom – Master Soon
WhatsApp : +60125603333
电邮 Email: [email protected]




All statistics are quoted from the Department of Statistics Malaysia that was released on 27 May 2021.
Indigenous People in East Malaysia(Iban, Kadazan, Dusun, Bidayuh, Murut, etc), Indigenous People in West Malaysia(Orang Asli), Bumiputera Muslim, Bumiputera Christian are all unified and merged under the category of BUMIPUTERA.
However,

Non-Bumiputera

is divided into Chinese, Indian, and Others.
The messages are clear as below :

It is a positive sign that the population is not divided by religion.
This ensures citizens do not perceive the country from the divisiveness of religion.
Yet, the categorization is not consistent as if the Bumiputera concept is applied then it should be consistently applying Bumiputera Vs Non-Bumiputera.
However, Non-Bumiputera is divided into 3 categories: Chinese, Indian & Others.
The charts promote the unification of Bumiputera by diluting the differences, although Bumiputera is divided into Muslim Vs Christian & Malay Vs Non-Malay.
On the other hand, the chart orientation promotes divisiveness among Non-Bumiputera by emphasizing ethnicity(Chinese, Indian & Others).
In short,

The differences among Bumiputera are hidden, while the differences among Non-Bumiputera are highlighted.

According to the statistics by Q1, 2021  for Chinese

 22.5%

of the whole Malaysia population

10.4%

of the Live Births

26.7%

of the Deaths

Malaysian Chinese(MC) should understand why their population number is decreasing yearly.
MC consists of

22.5%

of Malaysia's population, yet only

10.4%

for Live Births.
The birth rate is 2.1 times lower than the existing population rate(Not the case for Bumiputera).
If you talk to a married male MC about a low fertility rate for a family, he would answer you righteously:

" Oh, I am much more righteous and ethical than Judas Iscariot in this case. Because Judas betrayed & disowned Jesus

3 times

before the rooster crows".

(Matthew 26:73-75)

"But in my case, I only disown my ethnic, my children & progeny

2.1 times in my bed before the dawn, slightly

BETTER

than Judas Iscariot, in terms of betrayal and disloyalty to my progeny."
Obviously, it is low Fertility among MC that causes the shrinking percentage of MC.
On top of that, you keep a distance away from dedicating & sacrificing yourself to serve in various national services like Policing, National Defence, Healthcare Frontliners, Firefighting, Security, etc on one hand; but demanding super quality service from them on the other hand.
If Malaysia has provided you with

suc

h

a super exciting bridal chamber and with such a conducive tropical climate for your personal pleasure without worrying about any EXTRA childbearing burden & skipping the responsibility for procreating next generation & sacrificing for national services ;
then why do you still complain about Malaysia mistreating you after achieving various levels of pleasure climax in your expensive bridal chamber inside your luxurious property?
You want personal pleasure again and again but

reject the birthrights to your own progeny

.
You have successfully subscribed to this individualistic & self-centered philosophy since the middle of the 1980s until you win the heart of Malay and are given a special title: Cina Babi.
The second issue here: the Death is 26.7%; Vs  22.5%, the rate of MC population.
This is shockingly high and irreplaceable.
The myth that MC is physically healthier(although skinny), mentally stronger, and longer life(due to safer working environments by rejecting jobs like riskier national services) is proven to be unfounded.
MC should introspect themselves why since they have in full control of most of the luxurious properties with modern setup for their bridal chamber, yet the fertility rate is so far below replaceable level.
What is the point of having so many properties(each with a beautiful bridal chamber) but with so few offspring?
What is the point that you own a super big house but filled with

coolness and loneliness

?
MC only have themselves to blame because they fully adopt western values(since mid the 1980s) but living in the ocean of the

Muslim world

.
They wanted the pleasure that could be instigated from the

bridal chamber

,

but refusing the birthrights for their progeny.
A big congratulations to MC for your BIG life in Malaysia, that you could enjoy super sexual climaxes by rejecting the birthrights of your own DNA continuation.
Because there is no offspring to inherit your property. 
Stay Tuned
《东方智慧》Oriental Wisdom – Master Soon
WhatsApp : +60125603333
电邮 Email: [email protected]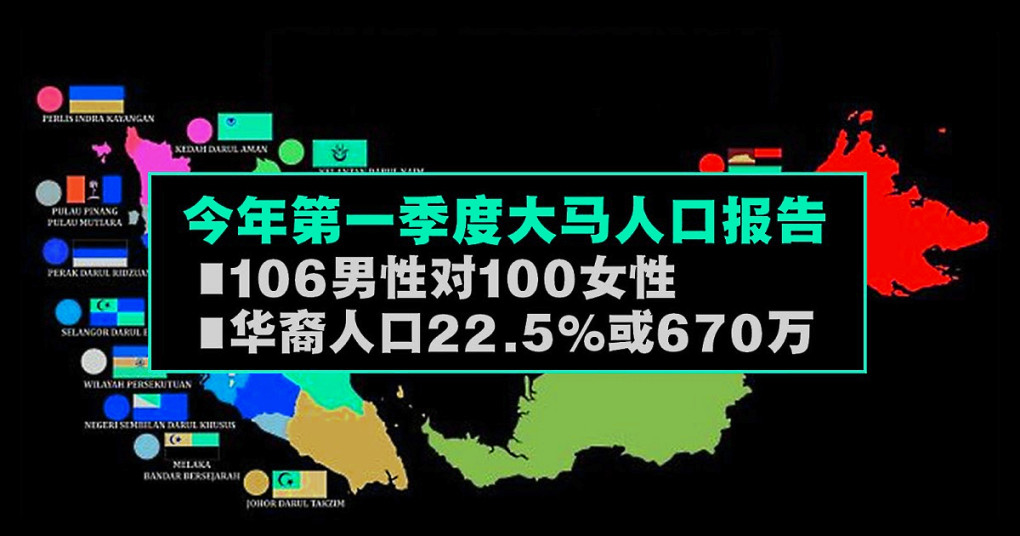 马来西亚统计局(Statistics Department of Malaysia) 于2021年7月15日,
公布大2021年第一季大马人口普查报考,因华裔人口对应去年2020年下降

0.2%

而引起大马华裔网站议论纷纷;甚至引起华社担忧,导引出了移民自我救赎一说等等!
由于绝大多数99.99999% 的大马华裔之情怀是高尚的,充满着

凛然正气,
刚直正大,
冉冉大气,
铁一般的骨气,
充满正义的民族;

虽然深受

60年

的各种各样,各种花样的不公政策对待,依然

坦荡荡

的面对目前和未来任何的挑战
本站将针对此人口报告而让大马华裔担忧做出根据

中华道统体系,特别是

从《易经》和

《阴符经》

给予我们的启发和应该做的准备!
那些已经给这60年来的种族歧视政策

打断了脊椎骨

的大马华裔,

而选择脱离大马国籍,

带着那

鸡毛钱

,
夹着

Lau鼠长尾巴

,
眨着

Lau 鼠眼

,
眯着

贼眉头

,

浪沧的

拖着行李,

狼狈的

抛弃同胞兄弟姐妹,
苟且逃落西方国家去跪舔白人的少数中的少数大马难民心态的华裔,我们就

不送

了。

我们这些留下在大马的, 对一切即将在

几年内排山倒海而来

的挑战,本站根据中华的传统中

警世良言

给于大家一些提示;以便做好十全准备!
这些提示将

分别用中英文分开交代

;属于非一般文章,所以不翻译,不重复,不久留!

种族歧视不会因为疫情而消退。

如果你密切关心你后代未来,请关注接下来的文章!
《东方智慧》Oriental Wisdom – Master Soon
WhatsApp : +60125603333
电邮 Email: [email protected]




About 10 -14 days ago, I advised my client(of his associate) to expedite his cash out from South Africa without waiting any longer.
There was no sign for such a big-scale riot 10 -14 days; as what happens now in South Africa.
Based on the Yijing, my advice was

Expediting

the business transaction (Fund Transfer)

immediately

.
Because there would be a drastic

collapse

of the bridge in the middle of the process.
Putus di Tengah-tengah. 

Yesterday, he sent me a message as above; the process was forced to stop due to riot.
Nevertheless, if the business associate(South Africa) took immediate action

back 10 days ago,

then, his business transaction could spare him from being stopped by the riot.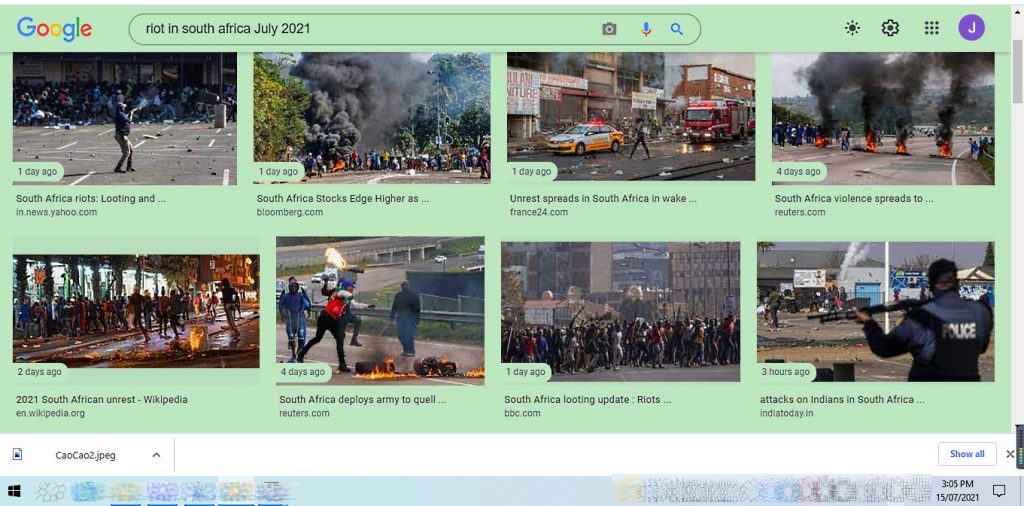 Take home values : 
Yijing is able to help you foresee the outcome.
However, you need to take time to learn the skills.
Once you get the answer from Yijing, you need to follow the advice accordingly.
In this case,

the associate took his sweet time & now is caught in the middle of the riot.
Remarks:
I only could show you

part of the conversation

due to

privacy

.
Nevertheless, you got the mega picture of how

Yijing is related to business & strategy

.
If you want to see how serious is the riot in South Africa now, here is the link
《东方智慧》Oriental Wisdom – Master Soon
WhatsApp : +60125603333
电邮 Email: [email protected]




This article I dedicated to the departed Canadian Indigenous children mentioned in the picture above.
They were killed in accordance with the teaching from Old Testament as below :
Deuteronomy 20:17

17

Completely destroy them

—the Hittites, Amorites, Canaanites, Perizzites, Hivites, and Jebusites—as the Lord your God has commanded you. (NIV)
Footnotes

Deuteronomy 20:17 The Hebrew term refers to the irrevocable giving over of things or persons to the Lord, often by totally destroying them.

Chinese Version :  

申命记 20:17

只要照耶和華你神所吩咐的,將這赫人、亞摩利人、迦南人、比利洗人、希未人、耶布斯人都

滅絕淨盡

。

Numbers 21:2-3

2 Then Israel made this vow to the Lord: "If you will deliver these people into our hands, we will totally

destroy

their cities."
3 The Lord listened to Israel's plea and gave the Canaanites over to them. They

completely destroyed them and their towns

; so the place was named Hormah.
Footnotes

Numbers 21:2 The Hebrew term refers to the irrevocable giving over of things or persons to the Lord, often by totally destroying them; also in verse 3.
Numbers 21:3

Hormah means destruction

.

Chinese Version :

民数记 21:2-3

 2节: 以色列人向耶和華發願說:「你若將這民交付我手,我就

把他們的城邑盡行毀滅。

」
3 节: 耶和華應允了以色列人,把迦南人交付他們,他們就把迦南人和迦南人的城邑盡行毀滅。那地方的名便叫何珥瑪(希伯来文意义为坏灭)。

Joshua 6:17-21

 17 The city and all that is in it are to be devoted to the Lord. Only Rahab the prostitute and all who are with her in her house shall be spared because she hid the spies we sent.
18 But keep away from the devoted things so that you will not bring about your own destruction by taking any of them. Otherwise, you will make the camp of Israel liable to destruction and bring trouble on it.
19 All the silver and gold and the articles of bronze and iron are sacred to the Lord and must go

into his treasury

."
20 When the trumpets sounded, the army shouted, and at the sound of the trumpet, when the men gave a loud shout, the wall collapsed; so everyone charged straight in, and they took the city. 21 They devoted the city to the Lord and

destroyed

with the sword every living thing in it—

men and women,

young and old, cattle, sheep and donkeys.
Footnotes

Joshua 6:17 The Hebrew term refers to the irrevocable giving over of things or persons to the Lord, often by totally destroying them; also in verses 18 and 21.

Chinese Version:

约书亚 6:17-

2

1

17节 : 這城和其中所有的都要在耶和華面前

毀滅

,只有妓女喇合與她家中所有的可以存活,因為她隱藏了我們所打發的使者。
18节 : 至於你們,務要謹慎,不可取那當滅的物,恐怕你們取了那當滅的物就連累以色列的全營,使全營受咒詛。
 19 节 : 唯有金子、銀子和銅鐵的器皿,都要歸耶和華為聖,必入耶和華的

庫中。

」

20节: 於是百姓呼喊,祭司也吹角。百姓聽見角聲,便大聲呼喊,城牆就塌陷。百姓便上去進城,各人往前直上,將城奪取。
 21 节 : 又將城中所有的,不拘男女老少,牛羊和驢,都

用刀殺盡

。

1 Samuel 15:1-3

1 Samuel said to Saul, "I am the one the Lord sent to anoint you king over his people Israel; so l

isten now to the message from the Lord

.
2 This is what the Lord Almighty says: 'I will punish the Amalekites for what they did to Israel when they waylaid them as they came up from Egypt.
3 Now go, attack the Amalekites and totally

destroy

 all that belongs to them. Do not spare them;

put to death

men and women, children and infants, cattle and sheep, camels and donkeys.'
 Footnotes

 Samuel 15:3 The Hebrew term refers to the irrevocable giving over of things or persons to the Lord, often by

totally destroying them

;
also in verses 8, 9, 15, 18, 20, and 21.

Chinese Version:

撒母耳上 15:1-3

1节 :撒母耳對掃羅說:「耶和華差遣我膏你為王,治理他的百姓以色列,所以你當聽從耶和華的話。
 2节:

萬軍之耶和華如此說:『以色列人出埃及的時候,在路上亞瑪力人怎樣待他們,怎樣抵擋他們,我都沒忘。

3节: 現在你要去擊打亞瑪力人,滅盡他們所有的,不可憐惜他們,將男女、孩童、吃奶的,並牛、羊、駱駝和驢盡行殺死。』」

These are 4 quotations from Old Testament to show you when Jehovah instructed massacre and killing.
Interesting & inspiringly, Jesus, the savior all Christians believe in, had been criticizing religious/Jewish teachers in synagogue  & related them all to Jehovah in John 8:44 as below :

44 You belong to your father, the devil, and you want to carry out your father's desires. He was a murderer from the beginning, not holding to the truth, for there is no truth in him. When he lies, he speaks his native language, for he is a liar and the father of lies.
Chinese Version 约翰福音 8:44

你們是出於你們的父魔鬼,你們父的私慾你們偏要行。他

從起初是殺人的

,不守真理,因他心裡沒有真理。他說謊是出於自己,因他本來是說謊的,也是說謊之人的父。

My question to all Christians, is your god Satan?
《东方智慧》Oriental Wisdom – Master Soon
WhatsApp : +60125603333
电邮 Email: [email protected]