Quoted from Demography, Volume 23, Number 2 dated May 1986 by Charles Hirschman.
Warnings to Malaysian Chinese back in 1986 (35 years ago) in the article, were as below

Almost 60% drastic decline in Malaysian Chinese(MC)

Fertility rate

 from 6.5 in 1958 to 2.7 in 1983.
By the year 1983, each Malaysia Chinese woman gave birth to 2.7 babies
 While Malay experienced less fertility reduction by 23% decline

f

r

om  5.9 in 1958 to 4.5 in 1983.
By the year 1983, each Malay woman gave birth to 4.5 babies.

Surprisingly, it was interesting to note that Fertility Rate for MC(6.5%) was higher than of the Malay(5.9%)  back in 1958,
Although MC has been much more urbanized than Malay who was predominantly mostly staying in a rural area up to the mid-1980s.
This was in contrast with the contemporary sociological theory that suggests urbanization always producing lesser babies, yet relatively urbanzied MC produced MORE than his counterpart back in the year 1958.
The only explanation for this scenario is MC was very much holding to their traditional family value system –

BIG Family

back in the 1950s. 
However, family values & values towards family cum world view among MC changed drastically during the 1960s – 1980s consistently and eventually resulting in a drastic decline in Fertility rate.
While disadvantages of economic status and the rural area

did not stop Malay

from producing more babies.
By the Year 2019, the Fertility Rate for

Malay: 2.288

Chinese: 1.111

Indian: 1,198

Kindly be noted that

 

2.1

is the replacement fertility level.
Any community that her fertility rate falls below 2.1 is committing suicide in terms of culture, economics, and politics. 
This is how MC committed such suicidal acts since the 1960s – 1990s. 
By the year 2002, MC fell below 2.1, the replacement fertility level.
Although being warned by American experts back in the 1980s, yet, MC kept ignoring the message due to addiction for

personal & individual economic gain

. 
 The downfall of MC was set in the

1960

s in general or the

1980s in particular

. 
MC started to break free from their BIG family value and traditional value since the 1960s.
However, MC practically put her own community in BIG DANGER since the

late 1980s

thru individualism instead of collectivism, self-centeredness instead of generosity. 
From the late 1980s, MC launched full swing towards Westernization via the channels like MNC and foreign factories. 
They carry those western values home and break their family apart.  
Stay Tuned for more discussion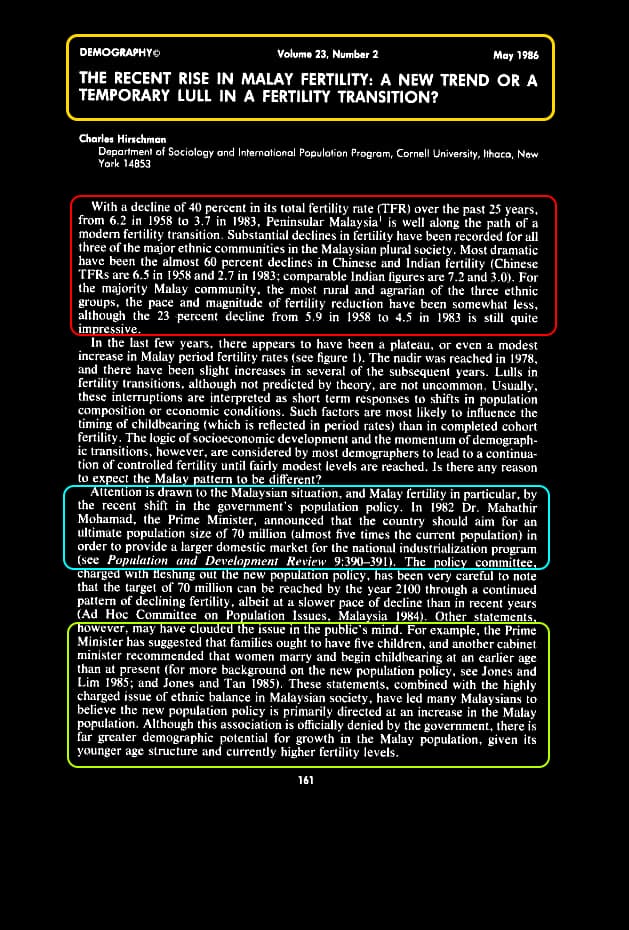 《东方智慧》Oriental Wisdom – Master Soon
WhatsApp : +60125603333
电邮 Email: master@mastersoon.com