《东方智慧》Oriental Wisdom – Master Soon




《东方智慧》Oriental Wisdom – Master Soon
WhatsApp : +60125603333
电邮 Email: [email protected]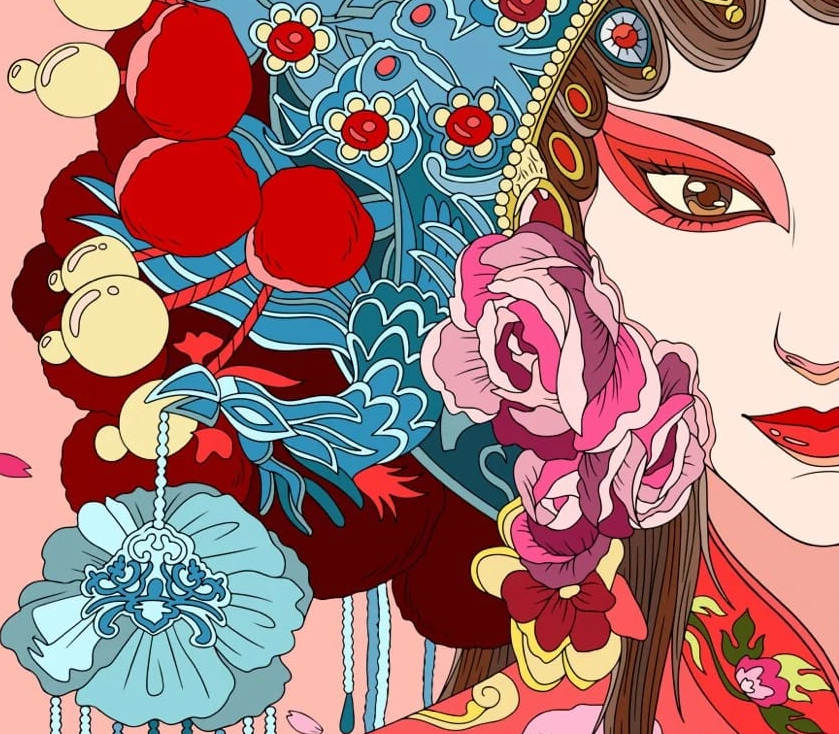 I am busy with online consultation as clients are preparing for new year planning.
I learn a lot from my clients thru their questions. This allows me to see what is going during MCO in terms of their career and family.
Today I would like to zoom down on 1 single topic & share my thoughts.
Undoubtedly, females in

Malaysian Chinese(MC) society

are treated equally & fairly by their men or husbands; as MC practices monogamy.
However, this is not the case for Muslims, where males could marry more than 1 wife.
Relatively speaking, Malaysian Chinese

women

enjoy gender equality in the true sense practically; and Malaysian Chinese men acknowledge this.
However, strangely but truly, be Chinese speaking or English speaking, be highly educated or medium educated, be urban or rural; there is an unspoken traditional value in Malaysian Chinese mindset as below:
Comparatively speaking, Malaysian Chinese is NOT open and liberal like Muslims; in marrying a divorcee.
Muslims are more liberal and open-minded in marrying a divorcee.
A divorcee is not the 1st, 2nd or 3rd priority for a Malaysian Chinese be male or female to be considered as a legal life partner.
At least, this is a mutual consensus among Malaysian Chinese f

rom highly educated to medium educated; from upper class to medium class.

Malaysian Chinese(MC)

society looks open-minded and westernized apparently or externally ONLY.
However,

MC

is much more conservative than Chinese in China, Hong Kong, Taiwan & even Singapore.
Men in China taking divorcee as a wife are very common due to China's destructive gender ratio imbalance. Yet,

2nd marriage

by abandoning children is NOT blessed in Malaysian Chinese(MC) society.

MC is very traditional

when they come to family matters; regardless of Mandarin-speaking or English speaking.
No MC man is proud of marrying somebody's ex-wife.
This explains why a lot of Malaysian Chinese women find it much harder to get married again after divorcing ex-husbands; compared to Malay female counterparts.
In this matter, the rights of Muslim women are truly honored because they have ALL the rights to get married again and be encouraged by their society.
While for Malaysian Chinese female divorcees, they have to face certain unseen social punishment(including rumors) if they wanted to get married.
Malaysian Chinese divorcees are possibly preyed/victimized by boyfriends or married men for intimate relationships.
Fortunately, most MC female divorcees pay full attention to their children from the 1st marriage and remain single mothers.
Therefore, my advice to Malaysian Chinese wives, think twice before divorcing.
However, you can go ahead with the 2nd marriage if you have 2 superpowers as below:

Personal Financial Superpower

Sexual Superpower

Perhaps you can find an MC man who is willing to trade his marriage/ social respect with your 2 superpowers.
Nevertheless, make sure the 2 superpowers must be sustained for the next 30 years to come.
https://www.mastersoon.com/your-5-years-mid-term-bazi-profiling-2022-2026/
《东方智慧》Oriental Wisdom – Master Soon
WhatsApp : +60125603333
电邮 Email: [email protected]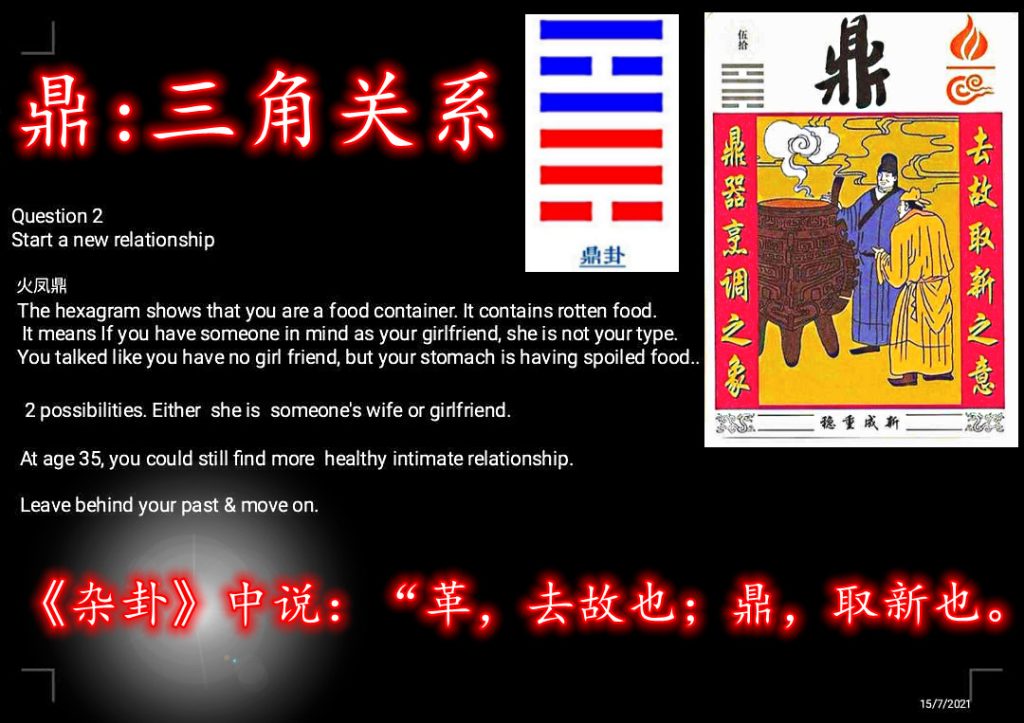 《东方智慧》Oriental Wisdom – Master Soon
WhatsApp : +60125603333
电邮 Email: [email protected]




《东方智慧》Oriental Wisdom – Master Soon
WhatsApp : +60125603333
电邮 Email: [email protected]




Opium War 1 was launched by the British against China for imperialism and the sales of opium in China.
From then onward, China suffered from all kinds of humiliations & inequalities.
It is called The century of humiliation 百年之耻, also known as the hundred years of national humiliation, is the term used in China to describe the period of intervention and subjugation of  China by Western powers, Russia and Japan between 1839 and 1949.
180 years later, Covid 19 hit the world & it was initiated thru China in 2019.
According to the Chinese Feng Shui timeline,

Social Behavior and Financial Values change every 20 years when Jupiter-Saturn conjunctions happen every 20 years(already happened on 21 Dec 2020)

风水每二十年转运

!
Every

30

years is considered as One Generation 一代 三十年!

Every 60 years

Jupiter & Saturn return to the same point in orbit; and
Every 60 x 3 = 180 years, National Strength Recovery; because All planets return to their respective point in the orbit.

Therefore, you see the similarities/relationship of two events  in China between 2019 Vs 1839.
Covid 19 nearly

damaged China

in 2019, if she did not handle it well (just as 180 years ago).
2019 signified the

spread of Covid 19

; is related to when  China was firstly attacked thru the Opium War in 1839. Both thru Lung & air ….. surprisingly 
Covid 19 was turning

from bad to worse

in China around End of Autumn in 2019;
while Opium War 1 was initiated on

04 Sep 1839 (Autumn Season)

.
These two events happened in the same season –  Autumn, with an interval of 180 years.
If so, does it mean

Covid 19

will stay until Aug/Sep 2022, as in such a way Opium War 1 ended on 29 Aug 1842; 180 years ago….

?

Interesting…..
Opium War was just a territorial war or a regional war. However, Covid 19 is a worldwide national security issue.
Meaning to say, China was knocked down as regional power 180 years ago; but is rising up rapidly as a world power after 180 years.
Kindly be noted that on September 08, 2040, we will see the grouping of planets; namely Mercury 水星, Venus 金星, Jupiter 木星, Saturn 土星 , Mars 火星 & crescent Moon in the Sky.
Astrologically and metaphysically, Mainland Chinese believe that China will be a superpower in the year 2040 when 5 planets group together.
Why?
First of all,  5 planets represent 5 elements

Metal

, Wood, Water, Fire & Earth

in Chinese philosophy.
Second, the national flag of China has 5 stars as below
Since the Crescent Moon is forecasted to appear also together with 5 planets in the Sky on 08 Sept 2040, hence it is logical to say that the influence of Islam will rise together as well in this case; metaphysically.
As the image of Jesus & the Cross are not reported in any astronomical reports available that  I could assess, so let us keep an open mind for the future of the West at this moment.
Conclusion 1: Covid 19 which started in 2019, will be still very influential on politics, social, and economy, be domestic or international up to the Year 2022; if we take 180 years as a complete cycle.

Conclusion 2:

The rise of China is inevitable

.
Conclusion 3:

China will reach out to the Islamic world and move together towards prosperity

in the year 2040.
Conclusion 4: The West & The United States still have time to block the rise of China before 2040.

Conclusion 5:

However, the critical 10 years(2020-2030) determine how effective the US and the West are able to block the rise of China.
Stay Tuned for More Information
《东方智慧》Oriental Wisdom – Master Soon
WhatsApp : +60125603333
电邮 Email : [email protected]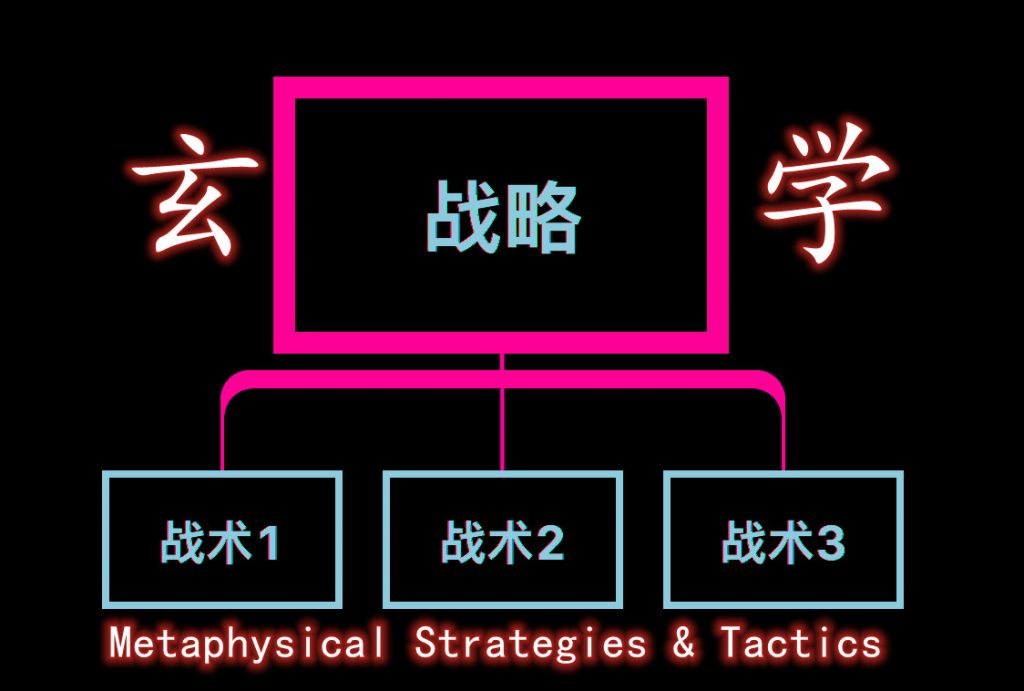 你最有效的事业规划战略来之于你的个人生辰八字,出生年、月、日、时 和城市。
因为这是在人间中,最了解你的强处数据,比你的父母更加贴近你的一呼一吸。
事业成功

靠规划

,规划成功

靠策略(战略)

;策略(战略)成功靠

战术

一个没有战略和战术的计划是没有具体步骤来实践的

白日梦

;
而具体步骤必须根据你个人每十年大运的气场强弱
因为要是气场强大;你已经在成功路上了。
要是十年大运气场或是流年不强大的来支撑你的事业雄心,
那么你可以从个人生辰八字的缝隙中注入易经元素,
从而组成几种短期

战术

,来营造扭转乾坤的空间;
达到将劣势变成优势的趋向; 这才是

王道

!
战略是长期性的,效果慢但稳健;战术是短期性的,特效性能高,但无法重复使用。
玄学的战略和战术是非常

注重个性的(Personalized);

着重整体(Holistic)

策略性(Strategic)和

看重发展的必然性(The inevitability of development)

个人生辰八字、风水、易经占卜满足了以上四大重点。
从你个人生辰八字中,你找到了你个性化的长期事业战略
从阳宅风水的布局,你给自己摆置二到五年的中期事业对策。
在你每年每月所遇到的困难,你可以通过易经的智慧得到

最有效的应对战术

。
下面附上2020年12月25日,本人以四柱八字给这位海外客户的事业规划提供意见。
对于当下遇见棘手的事业困境;本人以八字+易经给于他
短期战术和战术带来的预期效果; 既是 May & June 2021
《东方智慧》Oriental Wisdom – Master Soon
WhatsApp : +60125603333
电邮 Email : [email protected]




这是你戊土高山岩石(31%)一生中最顽强的10年。
山上(31%)有许多大树林(13%)但依旧没有花草陪衬!

太阳光线(3%)

非常微弱,犹如深深老林,七杀威慑力重;让人不寒而栗!
这也暗示这10年内,必有职场上的

龙争虎斗或为饭碗厮杀一番

!
流年对你的职场有加分、减分的因数;虽然不是绝对。胜者为王,败者为寇!

虽然身边有不少朋友同事(14%),但己土是来向你讨好处的,对你爱莫能助!

然而你必须保留这些人的爱戴,因为他们是你权力、职权(七杀甲木) 扎根之处。

没有了依附你的XXX,你的职业也将瓦解!甲木无XXXXX就不稳而枯萎!

你有不错的壬水偏财(14%),表示戊土山上有水源和足够的河流。

这可以中和了

偏低的雨水量(5%)



没

正官表示缺乏委婉的职场手段

;
全集中在七杀的骁勇的狠劲(这一般长期后果会吃大亏)
幸好你有非常好的正印(20%);不管别人喜欢不喜欢,最后还是要让你点头盖印通过!

这种杀印相生的格局,最好破釜沉下舟去争取重要职位;适合做高管!

如果还没开打就放弃离开;恐怕他日会后悔

!

以上是纯碎以个人八字来推论,

不包含考虑个人修为、夫妻互相影响、造化和福报因数!
待续
孙 老师   笔
   

古今中外,一概如是:


   法不轻传,道不贱卖,
   师不顺路,医不叩门.
Stay Tuned for more information
《东方智慧》Oriental Wisdom – Master Soon
WhatsApp : +60125603333
电邮 Email : [email protected]




All successful persons excel thru transforming those uncertainties in their pursuits. Similarly,
All failures are due to uncertainties.
Therefore, find out your uncertainties and find way to transform them.
What are those uncertainties(neutralities)? They are those aspects & stuffs that you take for granted.
For example, your spouse, friends, clients and supporters that you treat them as neutral.
In fact, they are the base that build your life as you are today.
For example in year 2020(chart above),

when this man was having good luck(positive  76%) during pandemic year 2020,
then all projects flew in automatically, despite of hard time for most of other people.
however, luck changes in 2021. Positive Luck has dropped to 55%(positive)
now, he must identify those neutralities/uncertainties(18%) and transform them to his advantages.
If he could transform neutrality(18%) to benefit himself,
then he can increase his success rate to be 55% + 18% =

73%

BaZi helps you to find out those uncertainties effectively and roll out a workable plan for you.
The uncertainties could be, you are at the verge of

Wrong investment
The transitional period of your Luck Cycle(for good or bad)
Mismatching of your career
Saturated Career
You are trapped but no awareness at all.
Dealing with uncertainty is hard. Use self-compassion and acceptance, stay in the present and practice self-introspection, learn from the past and plan for the future. Find strategies that work for you and practice them as often as possible so you can feel better prepared to deal with unexpected situations and events.
所有成功人士都擅长通过改变不确定性来追求成功。

相似地

,

所有失败都是由于不确定因素造成的

。
因此,找出您的不确定因素,并找到解决方法。
这些不确定性(中立性)是什么?
它们是您认为理所当然的那些方面和东西。例如,您将您的配偶,朋友,客户和支持者视为中立。
实际上,它们是建立您今天生活的基础。
例如在2020年(上图),

当这个人在2020年大流行期间运气好(阳性率76%)时,
然后所有项目都会自动进入,尽管其他大多数人都很艰难。
但是,到

2021年,运气将发生变化

。正向运气下降到55%(正向)
现在,他必须确定那些中立性/不确定性(18%),并将其转化为自己的优势。
如果他能转变中立性(18%)以使自己受益,
那么他可以将成功率提高到55%+ 18%=

73%

八字帮助您有效地找出那些不确定因素,并为您制定可行的计划。

不确定性可能是,您正处于

错误的投资

运气周期的过渡期(好或坏)

您的职业不匹配

饱和职业(没前途)

你被困住了,但根本没有意识。
处理不确定性是很难的。但是可以使用自我同情、自爱和接纳,活在当下并进行自我内省,
从过去学习并为未来做计划。找到适合您的策略并尽可能多地实践它们,
这样您就可以更好地应对突发情况和事件。



《东方智慧》Oriental Wisdom – Master Soon
WhatsApp : +60125603333
电邮 Email : [email protected]




1. For the national flower of Malaysia (Day Master Yihai), this year is like Banga Raya on the banks of the Pahang River (Hidden Ren Water) in the Malay Peninsula, in the forest of Taman Negara (Hidden Jia Wood) in the National Park. The time is the wavering moonlight at two o'clock in the morning (this year Xin is the dark moon).
2. It is located next to the hidden Malay dragon vein.
3. This also reflects the reason why the main ethnic group of Malaysia, the Malay, has a
gentle and elegant appearance and gentleman-like
Bunga Raya, and there are endless resources and wisdom (Taman Negara and Pahang River) inside.
4. This is not comparable to other ethnic groups in Malaysia who like noise and more realistic.
5. This year, the Malay national politics is undercurrent, and talent is hidden; it is not known and not exposed.
6. "Xin Metal" is like an Islamic crescent moon, deep meditation on the future national welfare, direction, and strategy in the silence.
7. This year's "Xin" Golden Scimitar is worth the time of the year, and it is twice as strong as usual. It corresponds to the Seven Killing of the Day Master of Malaysia. In the early morning, the cold is pressing!
8. The cow is a religious sacrifice, readers can interpret for themselves!
9. The Malay Peninsula was called the "Golden Peninsula" by the Western Medieval geographer and astrologer, Claudius Ptolemy (100A.D-170 AD), the golden Chersonese or Golden Khersonese, It refers to Pahang! The supreme head of state of Malaysia/Yang Dipertuan Agong is also the Sultan of Pahang.
10. Coincidentally, August 31 of the independent month of Malaysia is also the month of Wu Shen (there is gold in the autumn moon and mountains); the official power is concentrated. In the early morning, the crescent moon is cold and shining on Metal Ox, and there is no need for words to act.
11. In the future, the culture, education, and destiny of the ethnic Malaysian Chinese are not at political parties; instead, they have a lot to do with the nine sultans of Nine Negeri & Nine Sultans.
12. Because the Malaysian Chinese in the 19th century were able to enter the Malay states of the Malay Peninsula & settled down, it was the Royal Assent of the Nine Sultans of Nine Negeri, (except Penang Island, Malacca, Sabah and Sarawak).
13. "Xin" predominates the nobility of the royal family; Malaysia will see the supreme head of the imperial authority this year. What's more, Pahang is from the land of Malay dragon veins!
14. "Xin" of this year is the eighth by sequence of Heavenly Stem, and next year, "Ren", the ninth by sequence, will see more manifestations from Royals. What is the basis?
15. Don't you see the year of Gengzi in 2020 (Geng is the imperial power), the supreme head of state and Pahang (the place of the dragon vein) Sultan, exercised His imperial power, in supporting Ding Ding (Ding fire burn gold), deposed DSAI and Old Horse ?
Stay Tuned for Information
《2021辛丑年看大马国运 4》彭亨河岸上 月儿弯弯照九州
1. 对大马国花(日主乙亥)而言,今年犹如处在马来半岛彭亨河(亥藏壬水)岸旁,国家公园Taman Negara树林中(亥藏甲木)的Bunga Raya,时间为凌晨二点中的忽明忽暗的月光中(今年辛为暗月)。
2. 彷佛陪伴着沉睡在世外桃源,不为人知的马来龙脉宝地旁。
3. 这也折射解释为何大马主体民族马来人,形象外表温文儒雅、文质彬彬如Bunga Raya,内里又有源源不绝的资源涌现和神机妙算的智慧(Taman Negara 和 Pahang River) 。
4. 这并非相对喜欢喧闹和奉行现实主义的大马其他民族可以比拟的。
5. 今年马来民族政治韬光养晦的一年,才华隐藏起来;不为人知,不使外露。
6. 《辛金》宛如伊斯兰弯月一般,在寂静中对未来国家民族福利、方向、策略的深沉思索。
7. 今年《辛》金弯刀是值年天干,比往常还要旺盛一倍,对应大马日主乙木是七杀,凌晨时分,寒气逼人!
9. 马来半岛被西方中古时期地理学家兼占星家,克劳迪乌斯·托勒密(Claudius Ptolemy 100A.D – 170 A.D) 称为《黄金半岛》Golden Chersonese or Golden Khersonese or Golden Peninsula,剑指彭亨州!当今大马最高元首也来自彭亨州苏丹。
10. 无独有偶,大马独立月份阳历8月31日 也是戊申月(秋月山中有黄金); 官运政权集中。凌晨弯月冷光照金牛,行动无需言语多。
11. 未来大马华裔的文化、教育和本民族色彩的命运不在个政党;反而跟九州九龙九苏丹大有关系。
12. 因为十九世纪华裔能进入马来半岛各马来州落地生根,是九州九龙九苏丹御准的(槟岛、马六甲、沙巴和砂劳越除外)。
13. 《辛》主皇族贵气;大马今年必见最高元首的皇权威严。更何况是来自于马来龙脉之地的彭亨!
14. 今年《辛》是第八天干,明年《壬》水第九天干九州九龙迹象更加明显。有何根据?
15. 君不见2020庚子年(庚即是皇权),最高元首兼彭亨(龙脉所在地)苏丹于政治乱局中,施展皇权,扶持丁丁(丁火炼庚金),罢免安哥和老马吗?
《东方智慧》Oriental Wisdom – Master Soon
WhatsApp : +60125603333
电邮 Email : [email protected]