It is either you grab it now or you lose it forever…………………. 
Covid 19 is rebalancing the world.
It weakens  500 years of Western Domination upon the world.
It gives

Asians

a golden opportunity after 500 years.
Everything is changing as old patterns and old systems are breaking down.
You will regret it if you do not take appropriate actions for preparation.
An old civilization in the Far East is rising in all aspects.
Isolating from it will distant your golden opportunity.  
Connecting with it will increase your chance. 
But how?
More revelations will be on the air here. 
Stay Tuned for more tips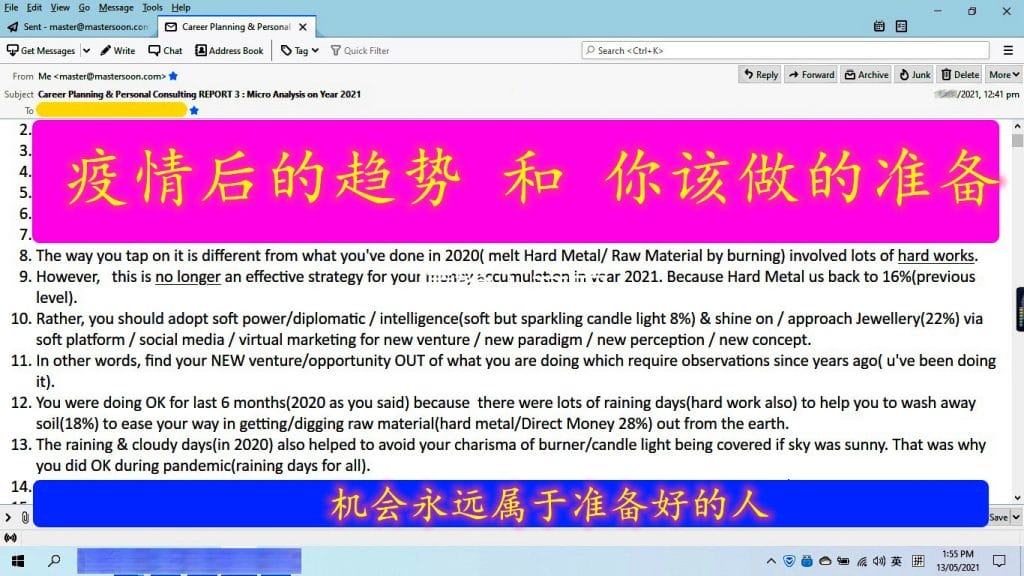 《东方智慧》Oriental Wisdom – Master Soon
WhatsApp : +60125603333
电邮 Email: master@mastersoon.com