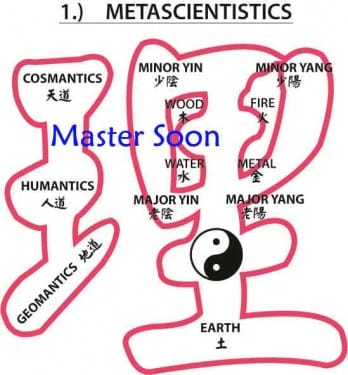 Luck is Not your appearance. Luck is Not your physical body. Luck is Not located in your head or your hand. However, Luck manifests through your face appearance and bodily aura.
Good luck is an occurrence; Bad luck is also an occurrence. The uniqueness of this kind of occurrence is that it shapes your walk of life  from certain period to certain period. It means Luck is an periodic transaction of your life's happening.
According to Daoist- Buddhistic point of view, Luck is an occurrence which is embodied, patterned and  trimmed by Li 理.  Li 理  fashions,  streamlines,  assembles, builds and constructs the occurrence of your luck.
Li 理 is translated as REASON in English.  Yet, according to original meaning of Li, it is more than "reason".
Above is the Chinese writing of Li. I have interpreted it holistic meaning.
事无理不成,理无事不显:No occurrence would happen if there is an absence of Li (Reason), The Li (Reason) would not manifest if there is no occurrence.
理即事,事即理,事理不分。 Li (Reason) is Occurrence ,  An occurrence reveals the Li (Reason). Occurrence and Li is the SAME.
How to change your LUCK? The above Chinese Character of Li which I put some remarks have revealed the "WAY" of Luck Changing….
Master Soon Profile : 
Specialize in "Untold Secrets of Chinese Business Feng Shui"       
Specialize in "Unknown Secret of Chinese Business Strategies"       
Specialize in "Untapped Power of Chinese Metaphysics"      
Specialize in "Unorthodox Programs of Luck Changing"   
Technicalize  in "Unfamiliar Techniques of Instance Success"
Technicalize in  "Unawared Tactics of Career Excellency"
Technicalize in "Unconventional Methods of Life Advancement"
20 years research in Unknown Chinese Metaphysics, Untold  Chinese Mind Strategies, Unorthodox Luck Changing Methodology.          
12 years  specializing in Business Feng Shui Consultation. Guru of Enlightening & Inspiring Chinese Metaphysics.                      
Being  invited by corporates in Malaysia, Singapore,   Switzerland, India, Thailand, Hong Kong, Beijing, Shanghai, Guangzhou.       

Proven Unconventional Methodology of Luck Design is "Effective,  Striking and Impressive" 
Contact:

master@mastersoon.com

 or call 
6012 560 3333