Today is 2 Jan 2011. The weather is find at 25 degree celcius. On the 1 Jan 11, I spent my lunch time with a 2 years client at an Italian restaurant of E-gate, Penang. Joined the entice family for new year celebration.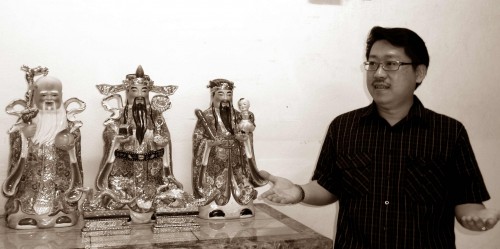 Afternoon went for another feng shui appointment.  Besides, other clients called me up for advices as below:
1) Discussion of a client, Malaysian about his business in Guangzhou expansion.
2) Discussion on the beauty chains business in Malaysia.
2) The Health Condition of a client's mother at age of 84.
After that, we went for a delicious Chinese Steamboat…..
In fact, many businessmen already started their business feng shui consultation since Dec every year….