The sender of this email is a Malaysian Chinese professional in his late 20s.
We will discuss more on the invisible force in your life; which modern science refuses to acknowledge but so real in your life.
I have stopped teaching courses since Mid of the year 2015.
However, I will share them openly in plain language with the public in my blog.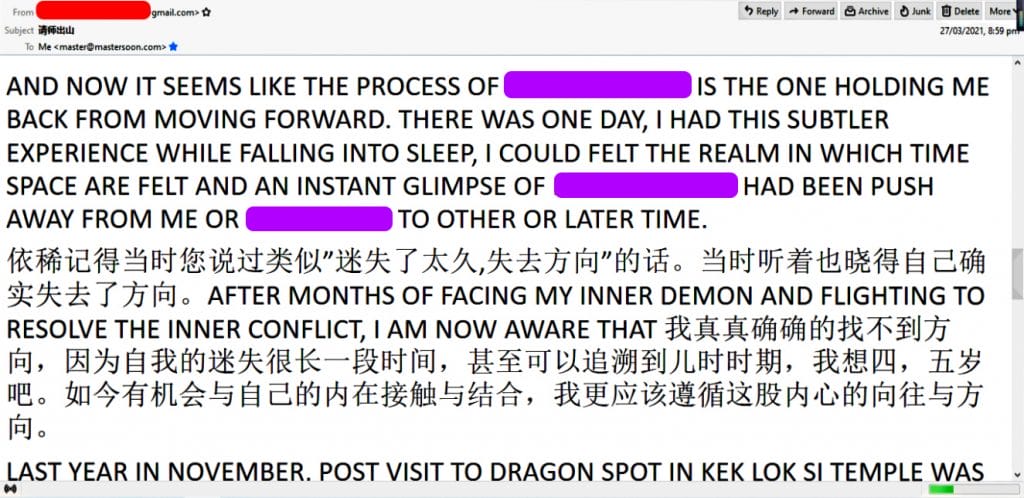 《东方智慧》Oriental Wisdom – Master Soon
WhatsApp : +60125603333
电邮 Email : master@mastersoon.com