As I have repeatedly reported since end of 2014 through various articles under MALAYSIA PROPHECY series,that, Malaysia is going to enter into new 10 Years LUCK CYCLE on 15 April 2015.
This new 10 Years LUCK CYCLE is Ren Yin 壬寅, MALAYAN WATER TIGER, from 15 April 2015 to 15 April 2025. 
Among many national incidences to welcome the arrival of MALAYAN WATER Tiger, include The Worst Flood ever Malaysia had, hit North Eastern part of Malaysia last Christmas, some where around Winter Solstice 2014. (You may refer to MALAYSIA Prophecy Series for details).
The recent incidences include the clash of a helicopter which had scarified a veteran of Malaysia ruling party, UMNO; besides the implementation of GST since 01 April 2015.
I have warned since last year through Malaysia Prophecy that Malaysia is turning towards less democratic and more hegemonic control for Year 2015, because Malaysia is entering into new 10 Years Luck Cycle, Malayan Water Tiger in April 2015.
In Feb 2015, Anwar Ibrahim was sentenced to 5 years jail….
Now, you could see the living proof of Prevention of Terrorism Acts(POTA) issues….. Metaphysically, all these show the living proofs of MALAYAN WATER TIGER LUCK Arrival from 2015 – 2025.
Nevertheless, with the arrival of Malayan Water Tiger on 15 April, Datuk Seri Najib, as Prime Minister of Malaysia who is holding the "Supreme Power" of Malaysia, will be enhanced further in term of Hegemonic Controlling Power.
Do not forget that I did mention that Year 2015 is the YEAR of TAKE OFF for Malaysia. Take off means turbulence, fluctuation and uncertainty.
Hence, taking note of these few factors, then, it is no surprise we see the recent clash between the Current Malayan Water Tiger Najib & the Yesteryear Rising Morning Wood Dragon Mahathir.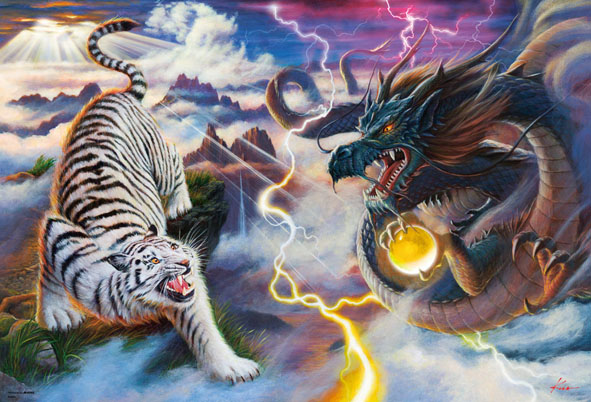 One must understand that politics does not really work in accordance on ethics ticket, even though political philosophy theorizes in such a way. Yet, in most cases of realities, them show the reverse.
The Yesteryear Rising Morning Wood Dragon Mahathir is  NOT in the upper hand in confronting Tiger Najib.
The Most valuable metaphysics strength Tiger Najib has, is his BaZi(Birth data) overlapping the date of Malaysia Independence. That is the very unique Strength Tiger Najib has.
Does Malaysia Prophecy foretell Datuk Seri Najib will be final winner? NO. yet, if you match Malaysia BaZi and Najib BaZi, the overlapping of Day Master is obvious.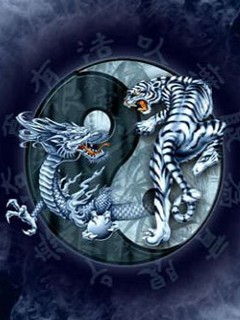 This means Datuk Seri Najib is able to tap into the strength of Malaysia easily and effectively to the fullest.
Don't you see these! If you are observant enough and follow the national issues daily, then, I am sure you could see how effective Datuk Seri Najib BaZi Taps into Malaysia BaZi.
So, what does BaZi Tapping mean?
Stay Tuned.
Profile of Master Soon
Having completed years of research in the "unknown, untold and unconventional",Master Soon, shares meaningful insights on"How to redesign & reinvent your luck". His method on "Destiny Reinvention" to corporate level on top of social strata until personal level at various segments of the public has touched  many souls.
 His proven

 

UNknown 

"destiny make over" method has won him fame & clients in China, India, Malaysia, Thailand, Singapore, Hong Kong, Macau, Taiwan & Switzerland. 
" Metaphysical Destiny Revivalism" is his blissful psyche power.
"Metaphysical Luck Renewal" is his unconventional motto.
"Destiny Victory" is his audiences' satisfaction.
Master Soon has completed more than 20 years in researching the established and esoteric facets of Chinese metaphysics and mind strategies, plus unorthodox patterns of Destiny Reinventing method.
and has years to his name, specializing in business feng shui consultation apart from being an adviser in enlightening and inspiring using his Untold Chinese metaphysics. He has also been invited by corporations in Malaysia, Singapore, Switzerland, India, Thailand, Hong Kong and China to share his knowledge. Some of his past seminars include topics on
Riding the Horse Year of 2014

Unknown yet  Effective Feng Shui Secrets
Unknown Monetary Zone
Untold Treasure Belt
Unorthodox  Way of Destiny Re-design
Untold Secrets of Luck Re-direction

Property Feng Shui for Investors,

Property Projection by Yijing Prediction

Corporate Feng Shui for Top Management

Lantern Festival Long Term Money
His proven unconventional method in luck design is effective, striking and impressive.